Dear Pace Community,
What an exciting Homecoming Week! Theme days, an all-school pep rally, Junior Knights, a football win over Lovett, a Homecoming dance—the list goes on. Thank you for being a part of such a special time for our community. Check out our post-pep rally hype video and a photo gallery from the evening.
Chad Wabrek
Director of Athletics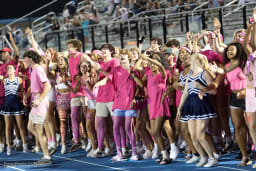 On Oct. 1, the varsity football team was victorious against Lovett in a thrilling Homecoming game.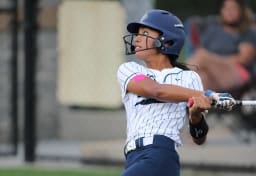 On Monday, Sept. 27, the varsity softball team scored 18 runs and held the Coretta Scott King Soaring Eagles to two.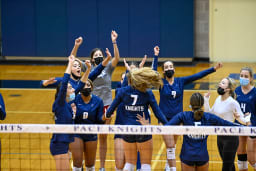 As the regular season nears its end, the varsity volleyball team concluded a very intense week of competition at the St. Pius tournament.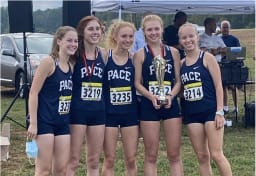 On Saturday, Oct. 2, at the Alexander / Asics Invitational, the Pace harriers ran exciting races with fabulous results.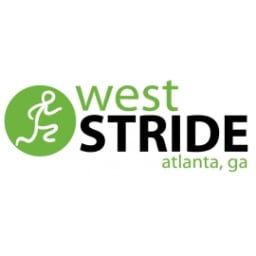 "[Caroline] has seen a dramatic drop in time due to the work she did all summer. She is extremely focused and ready to roll."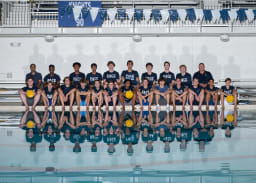 On Oct. 3, the water polo A team faced St. Pius in the second-round game of the state tournament.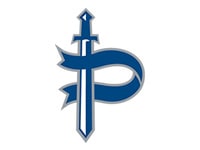 Please be advised that Middle and Upper School student-athletes participating in fall sports will soon see a charge on their student incidental invoices for costs associated with fall 2021-2022 athletics programs.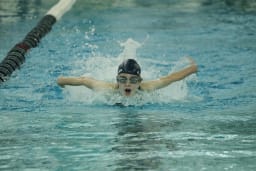 Our Middle School basketball, wrestling, swimming and diving seasons begin this month.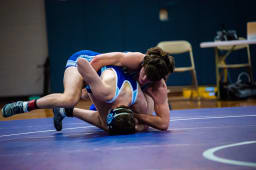 Our Upper School basketball, wrestling, swimming and diving seasons begin this month.
You can watch Middle School, club, junior varsity and varsity games that take place in the Inman Center and natatorium and at Riverview Sports Complex's softball field, multi-purpose field and Walsh Field on www.nfhsnetwork.com. To stream games as they happen, log in to your NFHS account or create a new one, and type "Pace Academy" in the search bar.
WHERE DO I FIND ATHLETICS NEWS?
IN CASE YOU MISSED IT (ICYMI)
E-SPORTS ROCKET LEAGUE TEAM