Dear Pace Community,
We're heading into an exciting time for Pace Athletics—Upper School fall teams are participating in region and state tournaments, and Middle and Upper School winter sports are getting underway.
Tomorrow evening at 5:30 p.m., varsity volleyball will host Chattooga High School in the first round of the GHSA state playoffs. The first 50 students to sign up in advance will attend free of charge; per the GHSA, all others must purchase tickets through GoFan. The Knights of the Round Table will announce the student theme tonight via email.
Fans in the stands make a difference, so come out to cheer on our Pace Knights!
Chad Wabrek
Director of Athletics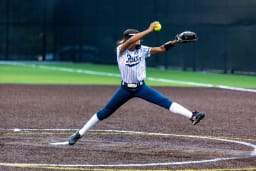 The varsity softball team faced Union County in the first round of the state playoff, but the Knights were ultimately edged out in the three-game series.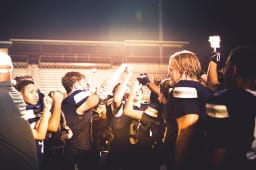 The varsity football team followed up its Homecoming win over Lovett with a dominant performance against Therrell High School.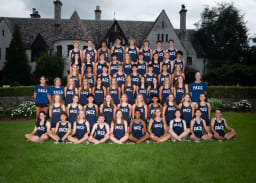 On Oct. 16, the varsity cross-country teams hit the road early to travel to McIntosh Reserve in Whitesburg, Ga., to run in the Coach Wood Invitational.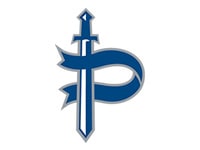 On Oct. 16 at the Chicopee Woods Agricultural Center, the Pace equestrian team rode well in its first competition of the year.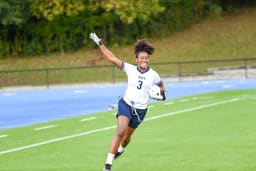 The varsity flag football team competed at the South Forsyth Playday on Oct. 16.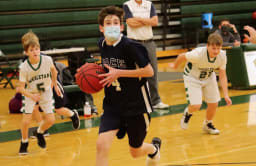 Middle School swimming and diving team practices have begun.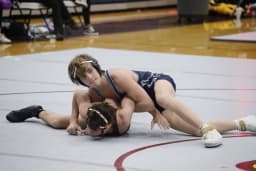 The Upper School swimming and diving season is underway; basketball tryouts begin Monday, Oct. 25; and wrestling starts workouts on Monday, Oct. 25.
You can watch Middle School, club, junior varsity and varsity games that take place in the Inman Center and natatorium and at Riverview Sports Complex's softball field, multi-purpose field and Walsh Field on www.nfhsnetwork.com. To stream games as they happen, log in to your NFHS account or create a new one, and type "Pace Academy" in the search bar.
WHERE DO I FIND ATHLETICS NEWS?
IN CASE YOU MISSED IT (ICYMI)
E-SPORTS ROCKET LEAGUE TEAM